Relish is the number one relationship training app. It encourages building a happy, healthy, more connected relationship with unlimited text based coaching and a fully customized improvement plan and uses the principles of micro-learning. 
As the sole designer I worked on a number of design challenges, new features and product improvements. We work in 2 week sprints.
The most important and exciting part for Relish was the user feedback – Relish has improved relationships. 
66% of couples feel closer after using Relish for 2 weeks
Key features
Improving Reg > Free trial
Improving Free trial > Subscribe
Improving Retention
New onboarding flow
'Partner Up' – Connecting 2 people
New lesson structure
Introducing the idea of progress
Add in a new 'Discover' tab
Sharing
Adding a journaling feature
Integrating quizzes
Skills
Working with founder
Working with coaches + psychologists
Working with data
Planning + Strategy
Research, Benchmarking + Personas
User interviews + Research
App release
Prototypes
Design system
Visual design
Branding
Print design
Animation
Illustration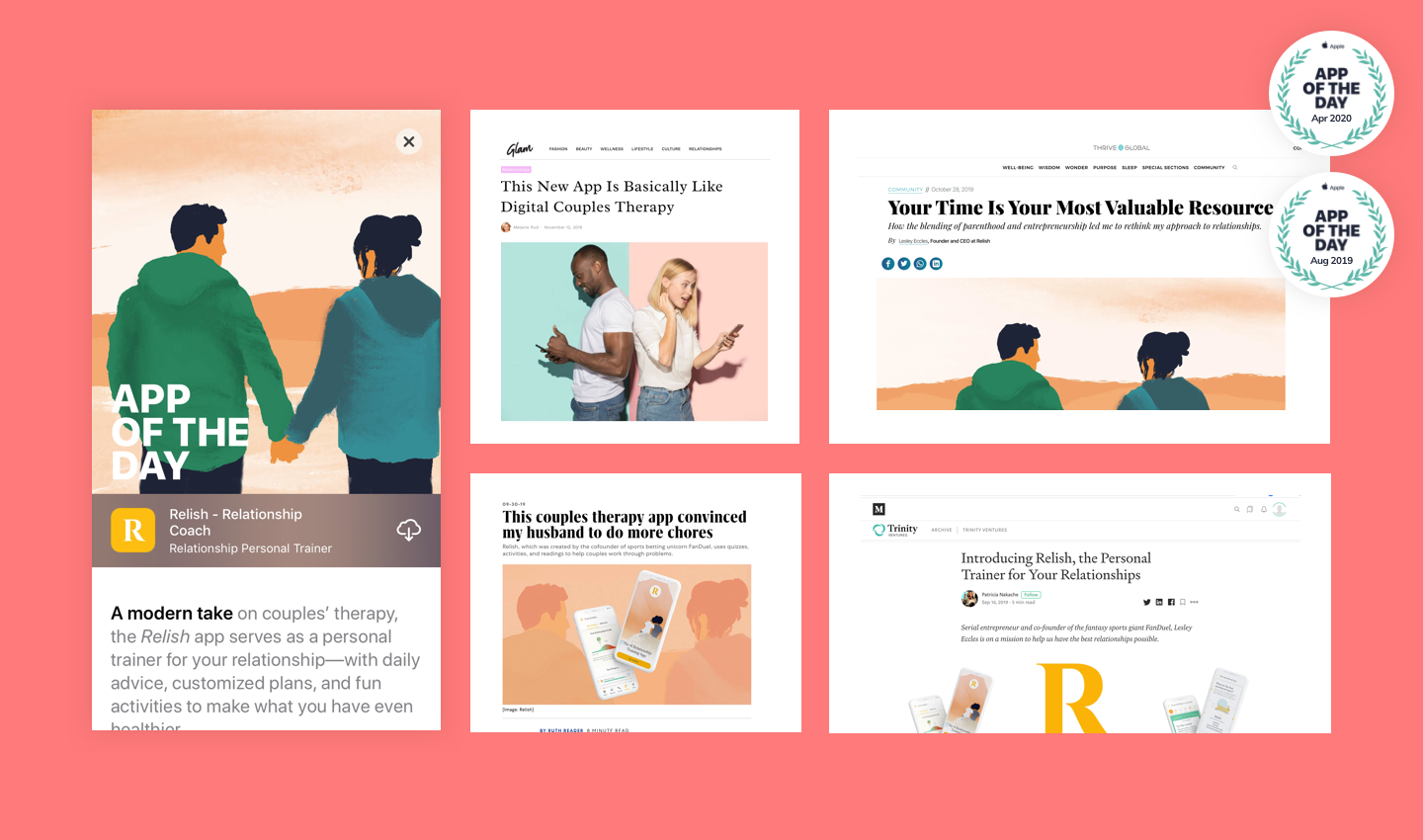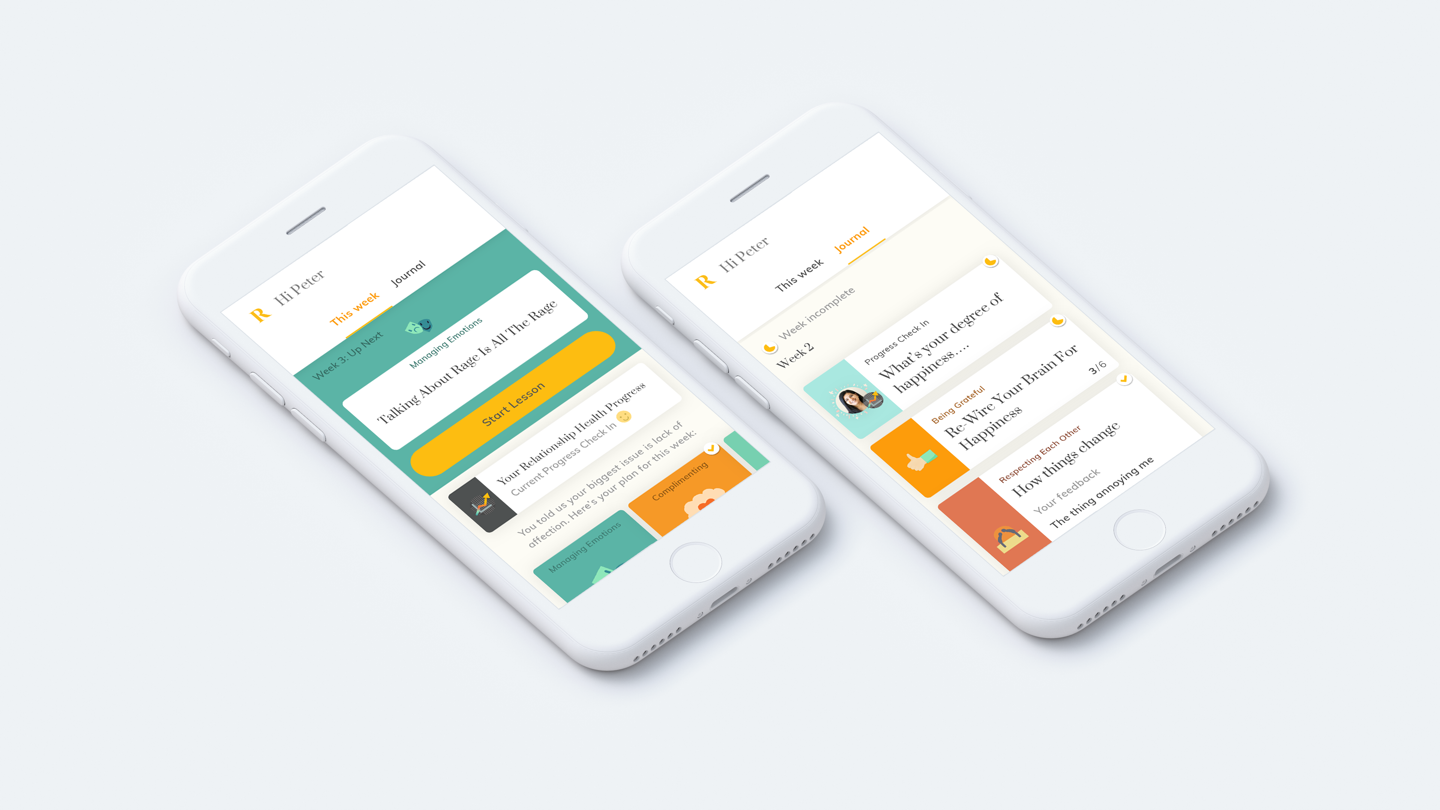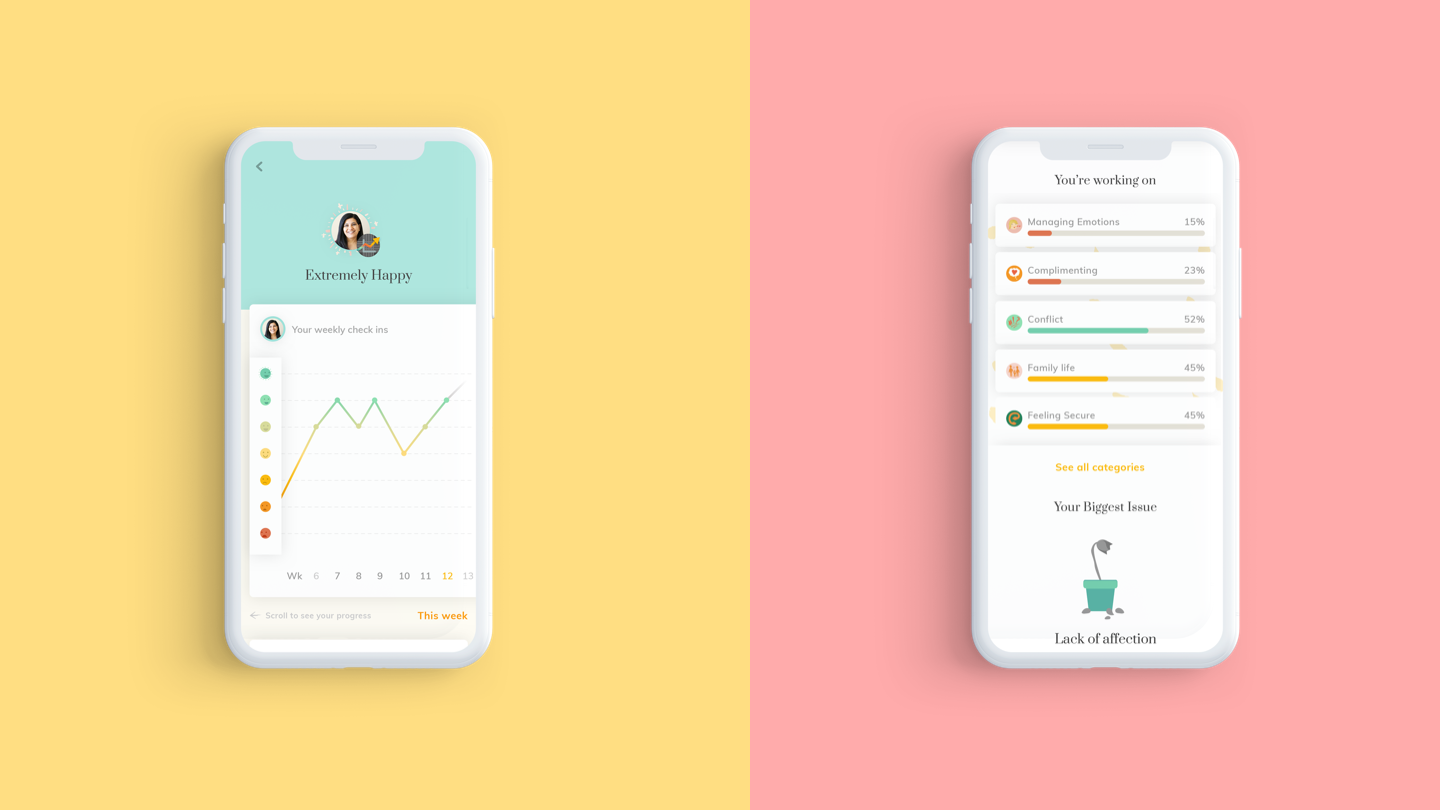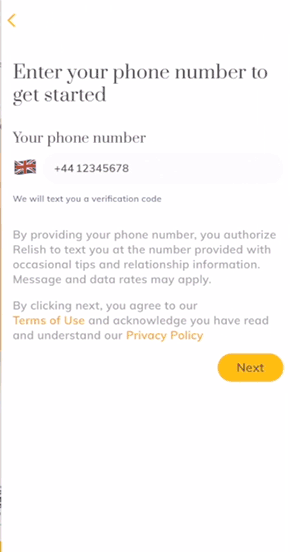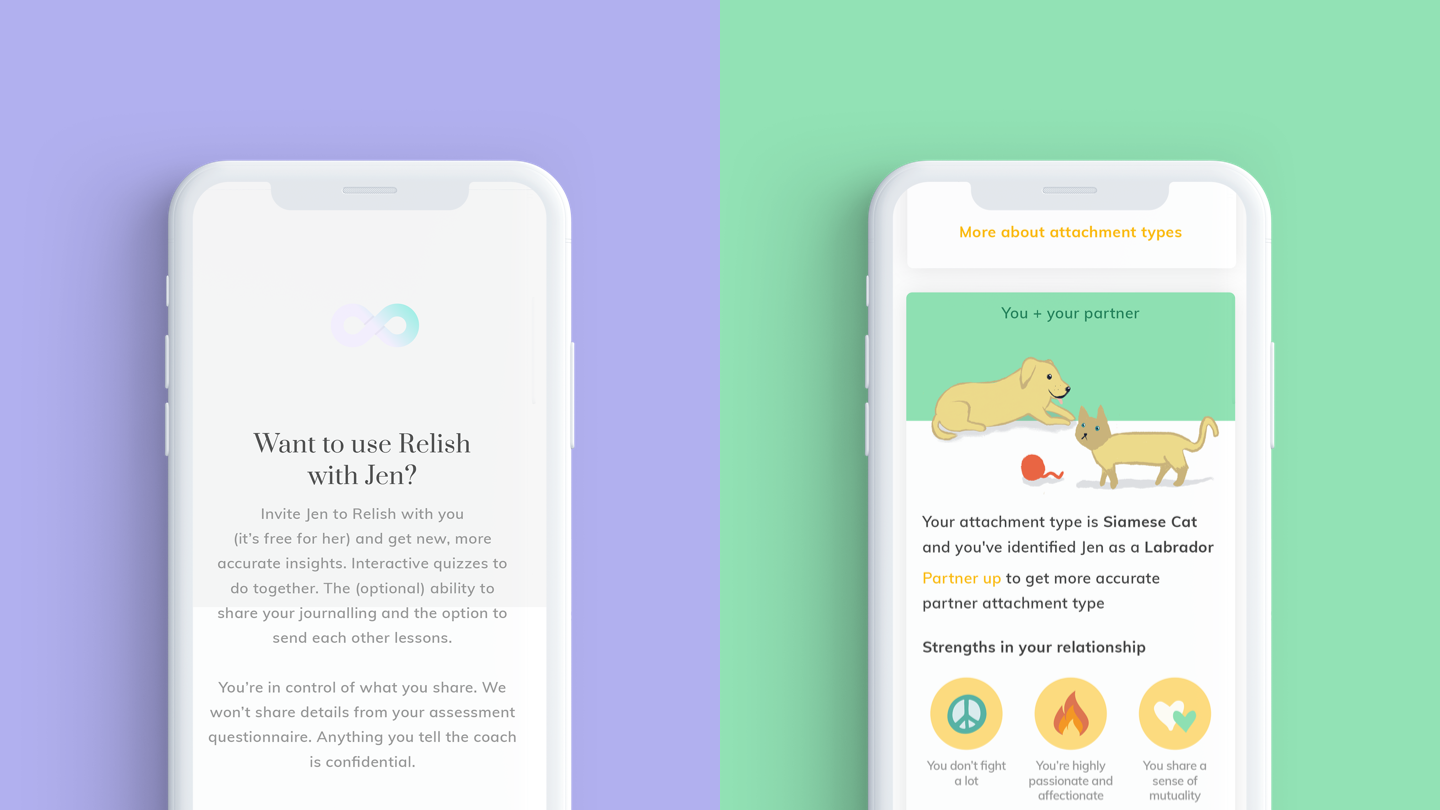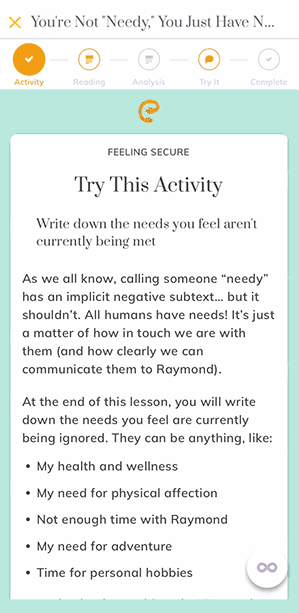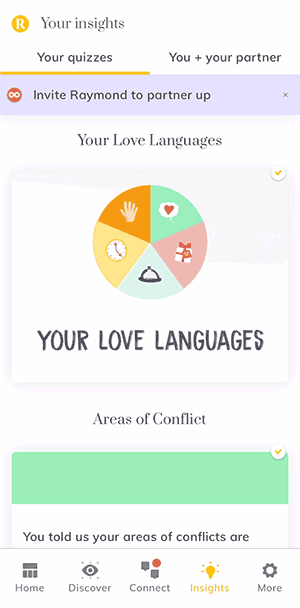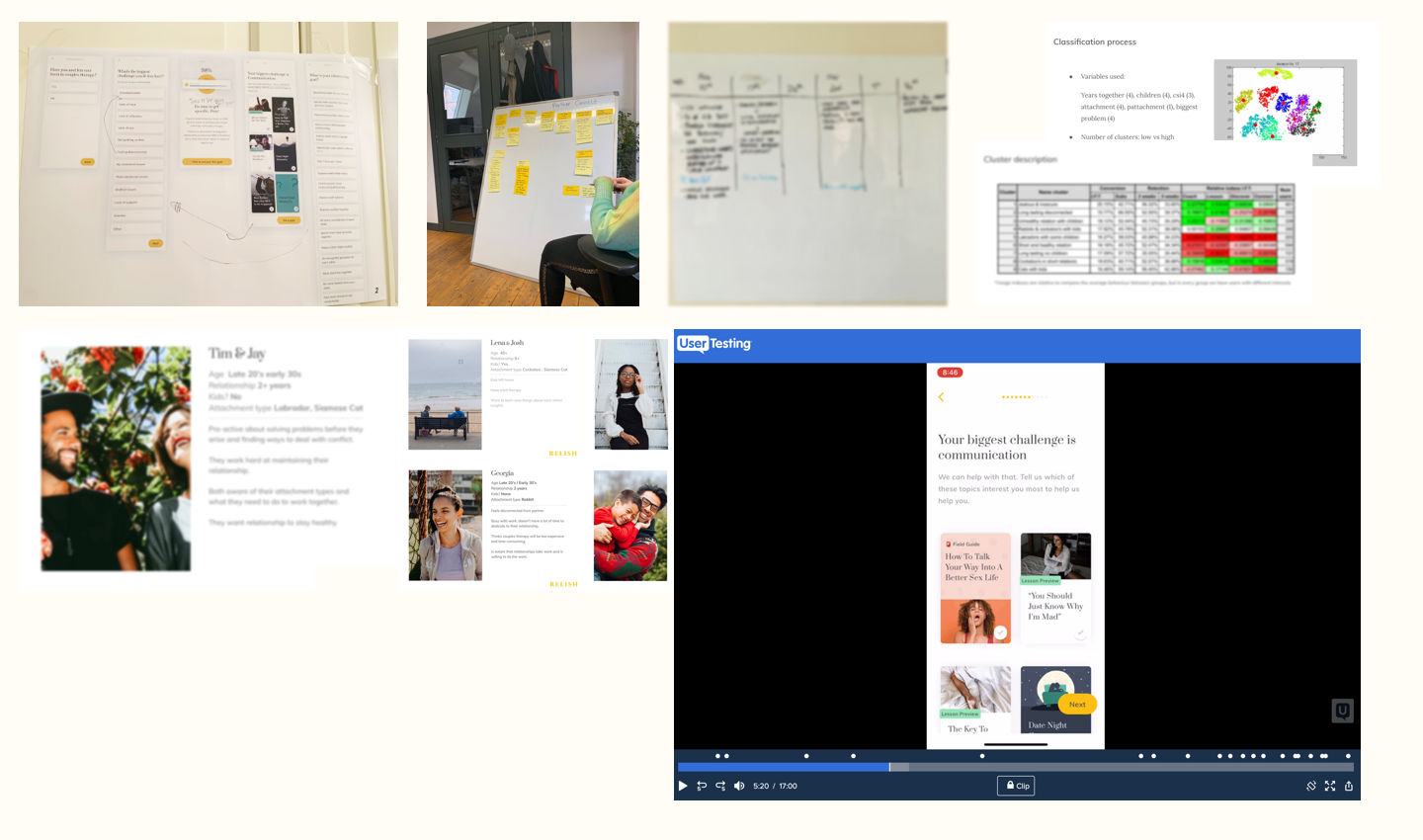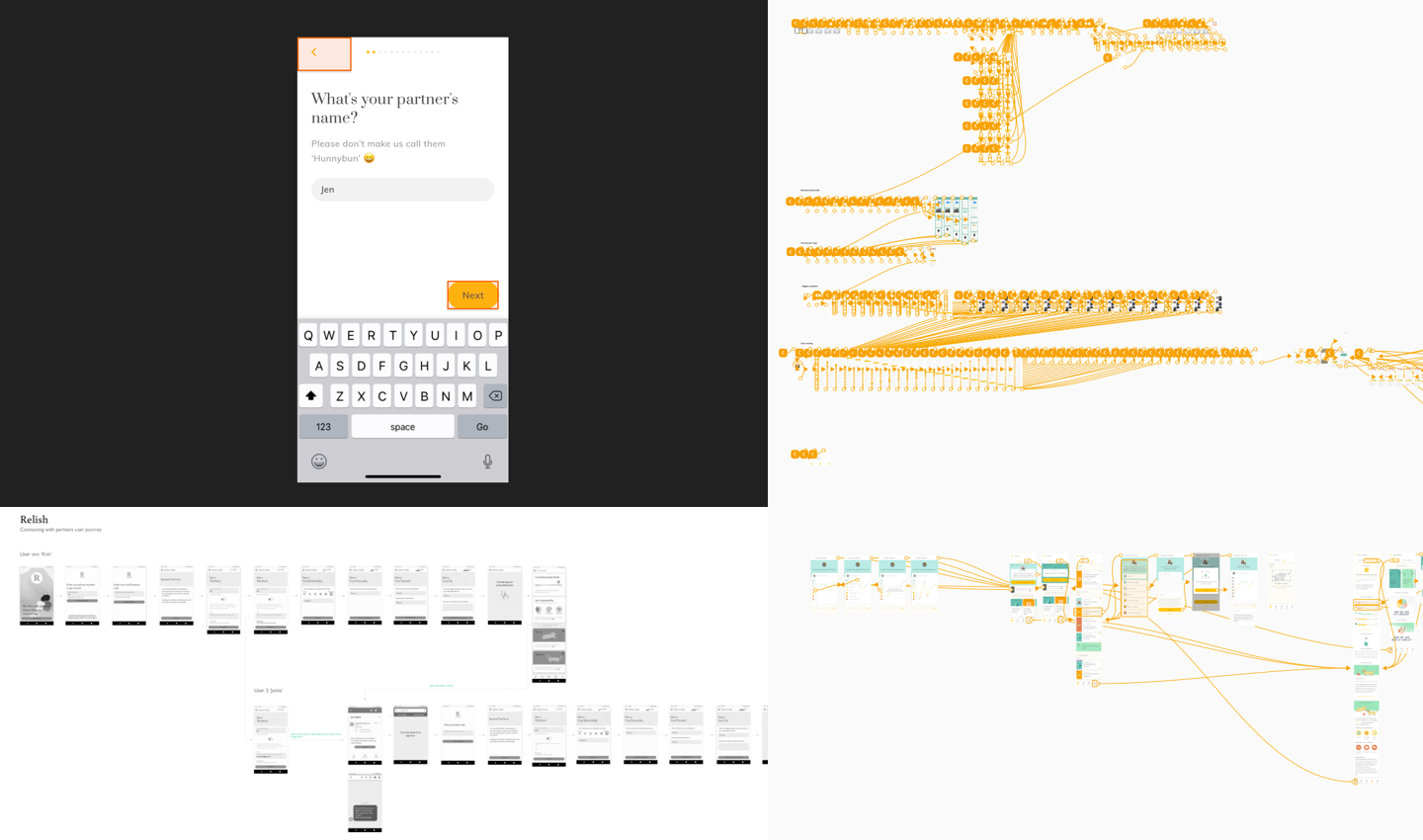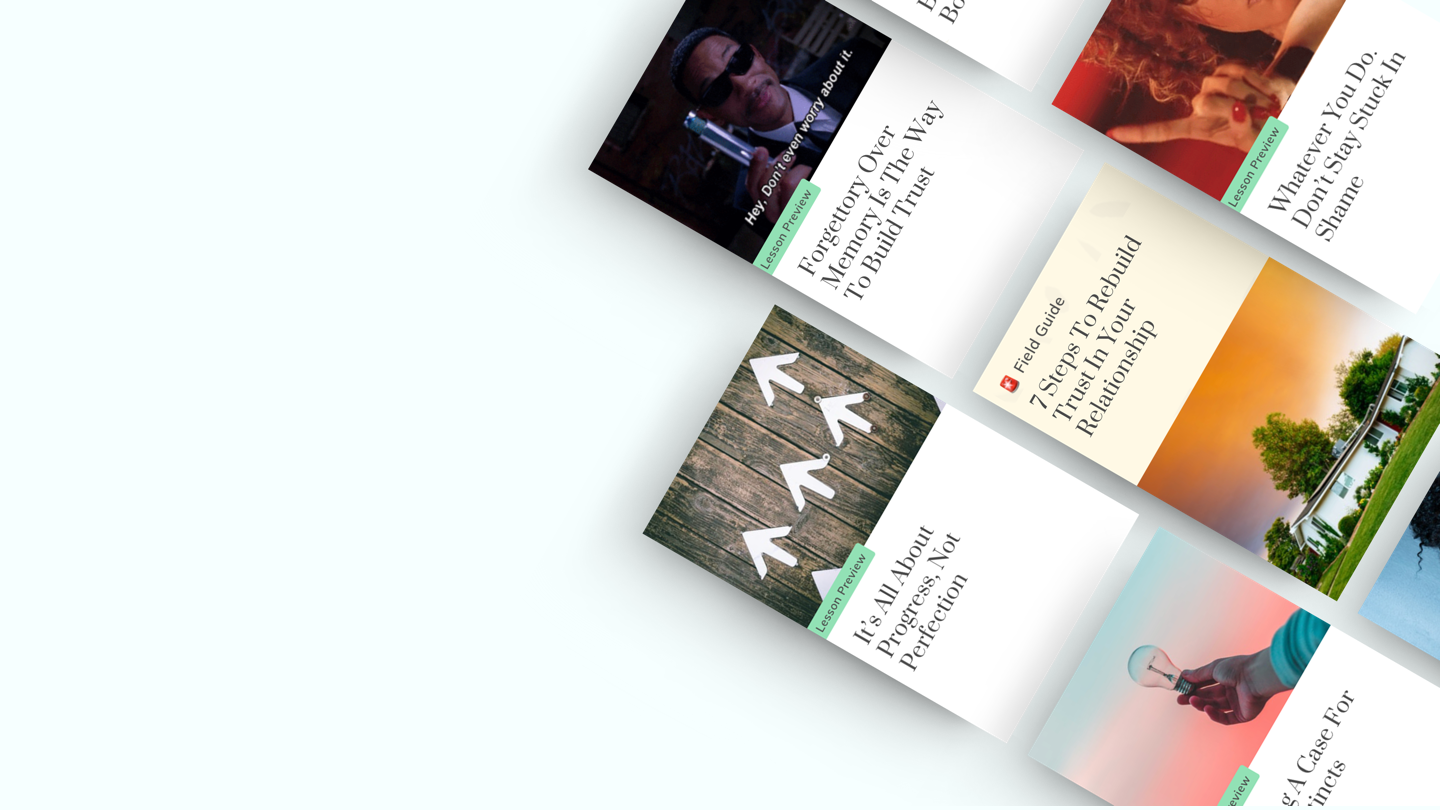 A B C D E F G H I J K L M N O P Q R S T U V W X Y Z
a b c d e f g h i j k l m n o p q r s t u v w x y z
A B C D E F G H I J K L M N O P Q R S T U V W X Y Z
a b c d e f g h i j k l m n o p q r s t u v w x y z